Luke Cage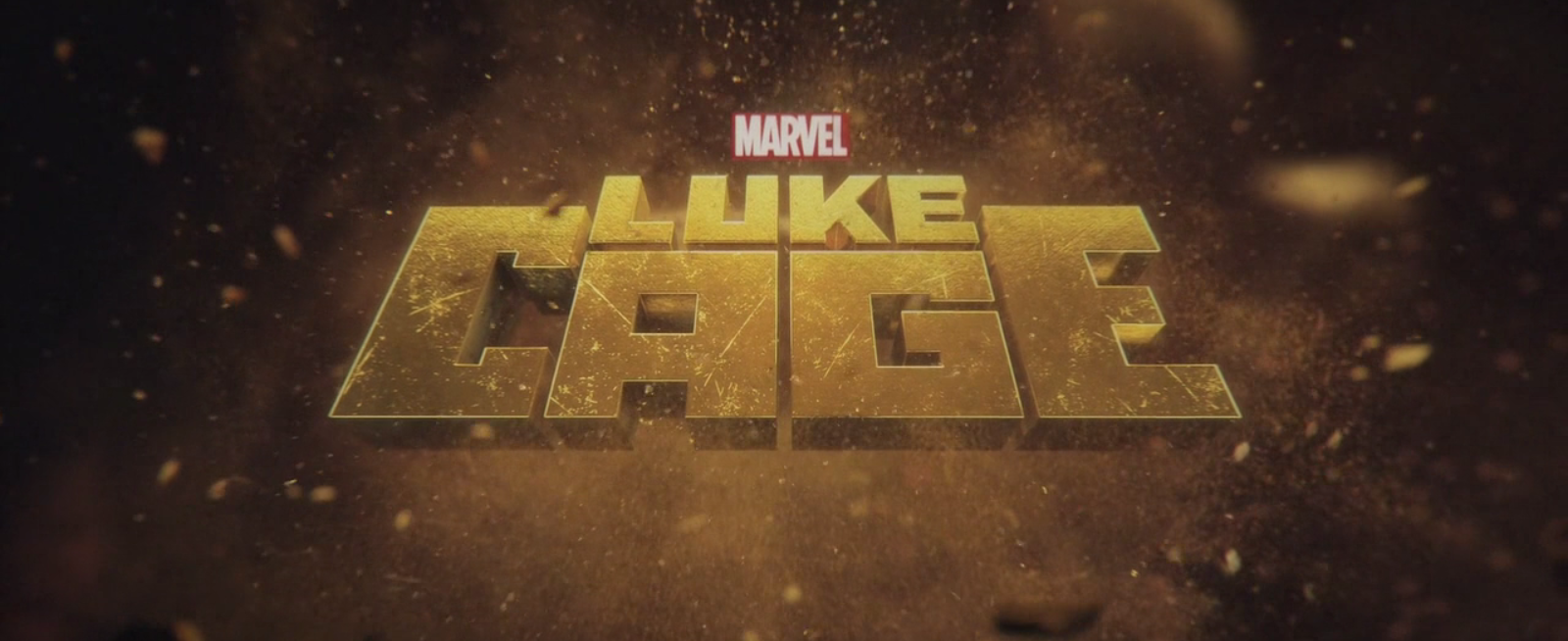 Luke Cage est une série télévisée MARVEL , diffusée sur la plateforme en ligne NETFLIX, centrée autour du héros à la peau indestructible, Luke Cage.
La première saison est disponible depuis le 30 septembre 2016. Une deuxième saison a été annoncée
Synopsis de la Saison 1 (2016)
Après qu'une expérience scientifique sabotée lui a donné une force exceptionnelle et une peau indestructible, Luke Cage se fond dans le Harlem contemporain où il tente de reconstruire sa vie. Mais bientôt, le fugitif doit sortir de l'ombre et livrer un combat impitoyable pour le cœur de New York, sa ville, mais surtout contre un passé qu'il croyait avoir enterré.
Saison 1
(VF et VO)
01 –
Moment of Truth
02 –
Code of the Streets
03 –
Who's Gonna Take the Weight ?
04 – Step in the Arena
05 – Just to Get a Rep
0

6

–
Suckas Need Bodyguards
07
–
Manifest
08
–
Blowin' Up the Spot
09 –
DWYCK
10 –
Take It Personal
11 –
Now You're Mine
12 –
Soliloquy of Chaos
13 –
You Know My Steez
– Personnages principaux –

– Personnages récurents –
Henry « Pop » Hunter (Frankie Fanson)

(saison 1)

Reva Connors (Parisa Fitz-Henley)

(saison 1)

Rafael Scarfe (Frank Whaley)

(saison 1)

Bobby Fish (Ron Cephas Jones)

(saison 1)

Domingo Colon (Jacob Vargas)

(saison 1)

Megan McLaren (Dawn-Lyen Gardner)

(saison 1)

Dave Griffith (Jeremiah Craft)

(saison 1)

Candace Miller (Deborah Ayorinde)

(saison 1)

Lonnie Wilson (Darius Kaleb)

(saison 1)

Connie Lin (Jade Wu)

(saison 1)

Bailey (Justin Swain)

(saison 1)

Zip (Jaiden Kaine)

(saison 1)

Sugar (Sean Ringgold)

(saison 1)

Soledad Temple (Sônia Braga)

(saison 1)

Docteur Noah Burstein (Michael Kostroff)

(saison 1)

Capitaine Betty Audrey (Sonja Sohn)

(saison 1)

Alex (John Clarence Stewart)

(saison 1)

Thembi Wallace (Tijuana Ricks)

(saison 1)

Inspecteur Priscilla Ridley

(Karen Pittman)

(saison 1)

– Personnages invités du MCU –
Turk Barrett (Rob Morgan)
Trish Walker (Rachael Taylor)
Benjamin Donovan (Danny Johnson)
Blake Tower (Stephen Rider)